The Intan is proud to be among the approved venues to be included in the singaporediscovers Vouchers for Singaporeans ! We have TWO options for you ! Take our popular Tea Experience only, or (highly recommended) up-size it & maximise your $100 vouchers with a choice to Shop, Eat or Play !
How do you start ?
– Check out our menu (see below for details) & see what is your preference
– Next, redeem your singaporediscovers vouchers right here ! It will bring you to one of the appointed ticketing agents to redeem your vouchers. Get ready your SingPass !
Redeem your SRV vouchers on KLOOK
– You will be guided to come back to us to complete your booking. You can tell us which of our menu you prefer. For Menu Option 2, you can decide on Shop, Eat or Play when you come for your visit. No hurry at all !
– All done ! Now you can look forward to your unique experience at The Intan !!
Menu Option 1 : The Intan Peranakan Tea Experience
$60/ $50/$30 (Adult/Youth 13yo- 17yo/Child 3yo – 12yo)
The Intan is a private home museum that houses one of Singapore's most impressive collection of Peranakan (a group descended from Chinese settlers) artifacts. Owner Alvin Yapp has spent over 30 years collecting 1,500 treasures of this remarkable culture, most notably the kasot manek (ornate beaded slippers worn by Peranakan women) and enamel tiffin carriers hand-painted in delicate floral patterns. Alvin's post-war home is a labor of love, and it shows in the meticulous way that he has arranged every square inch of it.
A visit to The Intan gives visitors a chance to walk back in time and marvel at the spirit of the Peranakans. On arrival at the museum, the first thing that strikes you is how unassuming the exterior of the house is. It is not until you walk inside that you get to marvel at the astounding collection of antiques that attempts to combine the charm of the past within a contemporary setting. Most of all, you will be hosted by the Owner & Collector, who will explain and provide access to some of his most private and precious collections.
Your experience at The Intan is approximately 1 hour and it includes:
– Tea & home-made Peranakan refreshments
– A brief understanding of the history and culture of the Peranakans
– Learn about the traditional and lavish Peranakan wedding ceremony
– Appreciate the colourful and intricate beadwork & embroidery handmade by the Peranakan women
Menu Option 2 : The Intan Peranakan Tea Experience PLUS Peranakan Shop – Eat – Play (Choose 1)
$100/ $90/$70 (Adult/Youth 13yo- 17yo/Child 3yo – 12yo)
Complete your Peranakan experience with The Intan's Shop, Eat or Play extension with your singaporediscovers Vouchers. Whatever your choice, you know you will be beaming!
Make your choice & redeem you Shop, Eat or Play vouchers during your visit to The Intan.
SHOP @ The Intan Atelier (located at The Intan)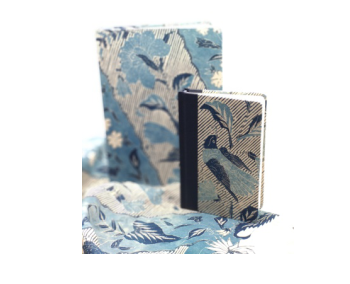 Celebrating the rich tapestry and vibrant beauty of the Peranakan culture and heritage, The Intan presents an exclusive retail collection of exquisite decorative items and gifts, home and tableware accent pieces and fashion accessories launched by The Intan Atelier! Featuring intricately designed and hand crafted porcelain products and fashion jewellery that showcase contemporary elegance of the distinctive Peranakan story, they make for treasured gifts and precious keepsakes. The best part ? Our friends from the Cerebral Palsy Association of Singapore (CPAS), the Society for the Physically Disable (SPD) & METTA Welfare Association have contributed in part or in whole, to our finished products. This shopping voucher is worth S$40.
EAT @ Guan Hoe Soon
Guan Hoe Soon Restaurant has been serving Authentic Peranakan Cuisine in Singapore's Joo Chiat area since 1953. The restaurant is set in an idyllic atmosphere where the main focus is on the quality and authenticity of the food served. The original taste of Peranakan cuisine has been preserved here. Guan Hoe Soon uses the freshest ingredients and a select choice of spices to prepare their delicacies.
Enjoy a specially curated Peranakan meal with perennial favourites and more! Get ready for a gastronomic delight like no other.
PLAY @ The Intan Peranakan Playground at T-Play Khatib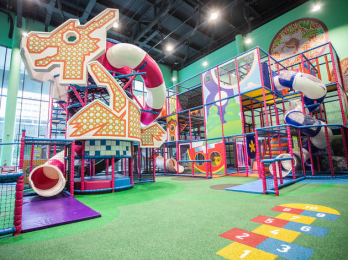 T-Play at HomeTeamNS Khatib (https://www.hometeamns.sg/tplay/khatib/) is Singapore's first Peranakan indoor playground! Inspired by the pioneering spirit of early Peranakans, and the vibrant colours & images this unique culture presents, The T-Play Khatib Playground has lots in-stored for our little friends with Peranakan-inspired programmes & ambience! This option gets you entry for Two Children & Two Adults to T-Play. Check out For every child who pays & plays with The Intan, HomeTeamNS will gift a play time to a child with special needs. Isn't that amazing ?
Here are Frequently Asked Questions that can help you along.