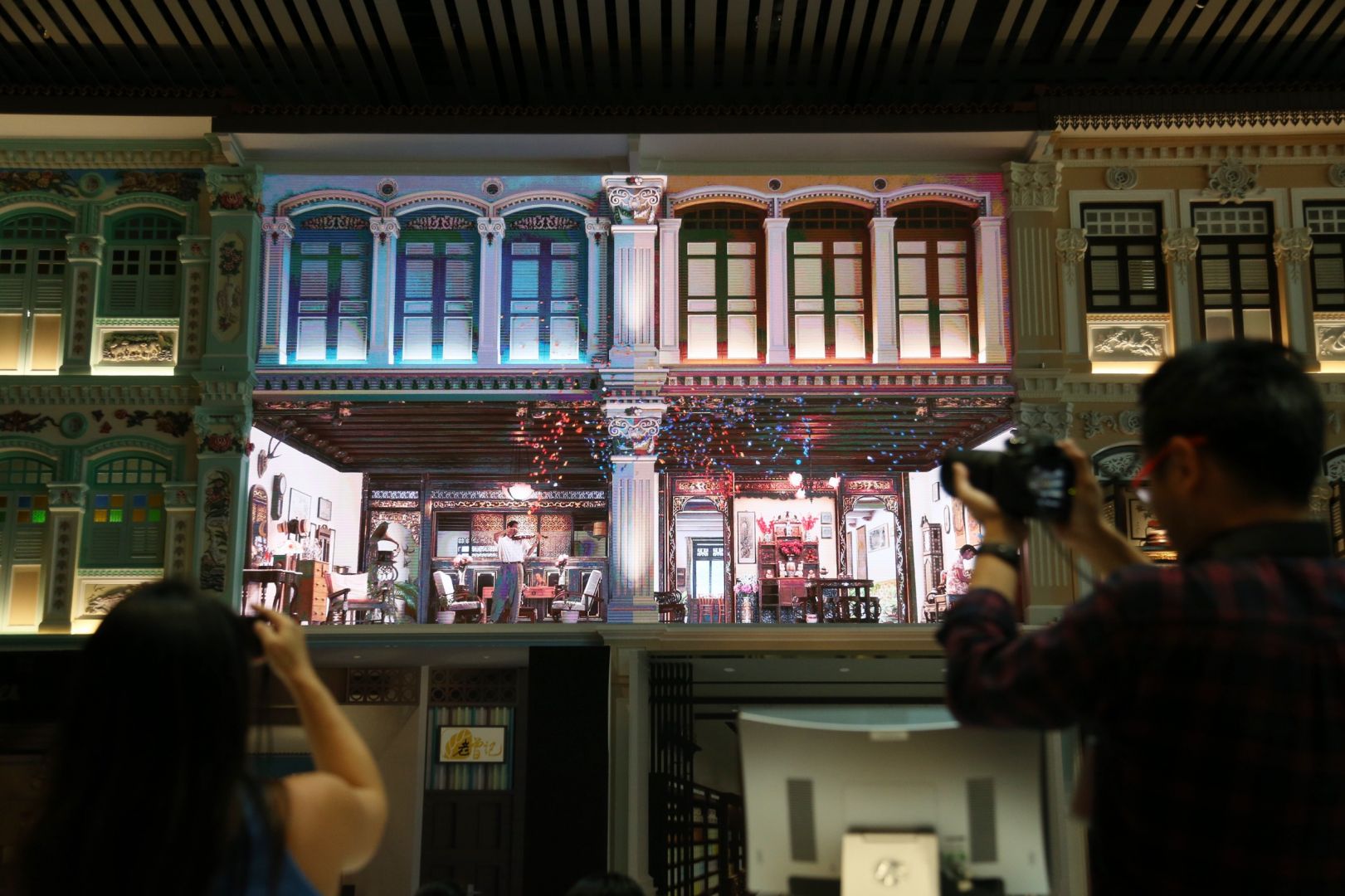 Another Peranakan Milestone – Peranakan Culture at Changi Airport Terminal 4
SINGAPORE — Peranakan culture will take centrestage at the new Changi Airport Terminal 4 (T4) heritage zone, where passengers will be treated to art and a short film showcasing the culture.
The Heritage Zone in the departure transit area pays tribute to the evolution of Peranakan Heritage from the 1880s to the 1950s, and features an art façade replicating shophouses similar to those in Katong and Chinatown.
On the three-storey façade is a 10m-by-6m LED screen spanning two shophouses, on which a six-minute theatrical performance of a Peranakan Love Story set in 1930s Singapore will play.
Developed in collaboration with Singaporean composer and artiste Dick Lee, Peranakan Love Story narrates an unlikely romance between two young musicians living next to each other, and boasts a Singaporean cast including acting veterans Adrian Pang, Koh Chieng Mun, Amy Cheng and Benjamin Kheng. The main act is set to the song Bunga Sayang, also composed by Lee.
Read more about it here.